Our Pastor
Pastor Bob became the pastor here in January 2015.
He studied at Nyack Missionary College, Practical Bible Training School and
Practical Bible College, where I earned a Pastoral/Bible Diploma, an A.A.S.in
Bible, and a B.R.E. in Bible /Theology and Christian Ministry. I completed
studies at Eastern Baptist Theological Seminary in May 2003 receiving a
Master of Divinity.
He was ordained to the ministry as American Baptist Churches Minister at
Springfield Baptist Church, Springfield, PA in June of 2003, where he served
as Church Administrator and Minister to Senior Adults and Associate Pastor.
He subsequently served as Pastor at Whitesboro Baptist Church in
Whitesboro, NY, as Interim-Pastor at Burnt Hills Baptist Church in Burnt Hills,
NY and as Pastor at Wayne Park Baptist Church in Erie, PA.
His vision for the Church, both as a corporate body and as individual members is to know and experience the love of God and bring glory to Him.
He and his wife Susan have been married over forty years. They have three children and five grandchildren. During their years as residents at Eastern Baptist Theological Seminary, they had many opportunities to provide ministries of service and pastoral care to many students and some of the staff as well. They especially enjoyed developing friendships with many of the international students.
Our History
Our church was established in 1831. The red brick church building, located conveniently at the corner of Mill and State Streets, near the business district of Conneaut, was dedicated on March 7, 1901 (after the previous structure burned). The building was constructed to the design of the pastor, Rev. Ely. The church members take pride in the care given to maintain this historical building. In the fall of 2002, the sound system was added to the sanctuary. The Estey pipe organ restoration was completed in 2005. The handicap accessible addition was completed 2006.
Adjacent to the main building is the Youth Center, with the parking lot between the buildings and behind. In the east side of the back parking lot is the clothing shed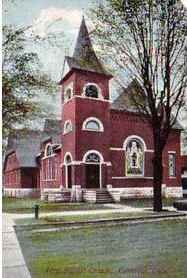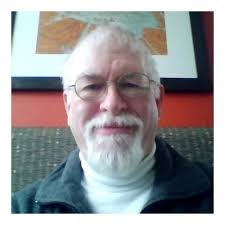 Rev. Robert C. Guldenschuh, Jr.